HR Services for Technology Companies
HR Technology for Tech People
We provide high-tech and high-touch HR solutions to technology companies across the United States. In an industry where technology is top of mind, employees often work remotely and more time is always needed, HR has to work for you. Our collaborative HR services offer modern HR technology for your employees, error-free payroll solutions and assurance on HR compliance. Plus, you will have direct support from your dedicated HR Guide with no call-center or wait times.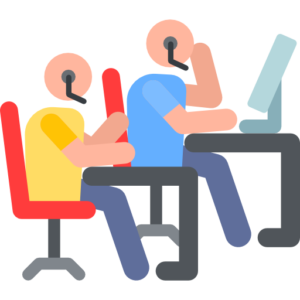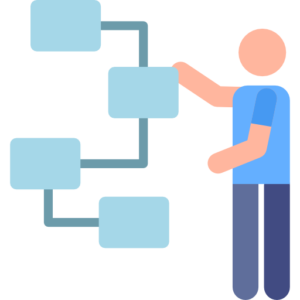 Where HR and Technology Work Together
Technology companies face numerous obstacles when it comes to HR. A combination of contractors, hourly and salary employees, multiple locations, remote employees, retaining top talent in a highly competitive industry are just a few. Our HR services for technology companies let you create a great employee experience, not just user experience every day. 20% of your time is spent on HR tasks, think about how much time that could go to growing your company. Our collaborative HR services include employee boarding, HR management, benefits packages and payroll processing to give you the HR solutions your technology company needs.
Did you know that outsourcing your HR can cost more than 50% less than an internal HR position or department? 
Calculate the cost of your time that is dedicated solely on payroll and HR, then calculate the value this time would have being spent on where it should be, delivering technology solutions. Making big decisions and commitments such as outsourcing HR can be hard to justify, but the impact it can have for you, your team and the company is far greater than the monetary investment.
What Are Other HR Heros Saying?
I have worked with guHRoo (formerly ERG) for almost 3 years and they have been very responsive as well as diligent in taking care of our payroll and HR needs. I would highly recommend them!
The team are responsive and engaged as the payroll and HR support team for our company.
I have trusted guHRoo (formerly ERG) with my business for over 3 plus years and have been very pleased. Our previous big company had issue after issue that they would then charge us to fix their problems. They are always quick to respond, willing to get the job done right how you want it and as quickly as possible. We were lucky to find guHRoo (formerly ERG)!