Benefits for USC Technology Incubator Members
Enjoy premium pricing for being a USC Technology Incubator member.
Are you looking for a partner to help you grow with purpose and maintain compliance?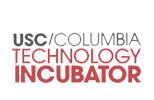 As a member of the USC Technology Incubator you are eligible for special discounts and perks with guHRoo (formerly ERG):
Free Custom Employee Handbook when you sign up for payroll

Free access to our HR Support Center when you sign up for payroll

Discounts of up to 50% off payroll and HR solutions
Let's talk today about how you can set your business up for success from the start with our unique payroll and HR offerings for all stages of companies.

'I would highly recommend partnering with guHRoo (formerly ERG). The payroll, HRIS system, and job applicant tracking systems are convenient, security safe, and a complete and simple solution for our company needs. All systems are easy to use and deliver a professional image to our employees at an affordable price.'
Ready to become an HR Hero?
Schedule a call by messaging us.

We'll implement it for you!