Benefits Of Accounting Firms That Offer HR Services
Whether you are looking for additional service opportunities, providing added value to your clients, growing your firm or creating advantages over your competitors – adding HR services is a no-brainer for accountants.
Yes, this is an area many firms may have never considered. But, accountants that offer HR services makes sense to businesses. CPA's are a trusted advisor to their clients and HR presents the same mindset. The collaboration between HR and finances go hand-in-hand.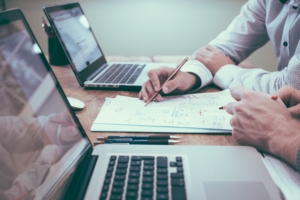 Offering HR services can be easier than you think with a great HR software and a team of HR professionals behind you for support. Most firms stray clear of HR due to the risk and compliance factors that come with it. Having the support your firm needs makes this a much more feasible service.
Benefits for Accountants from Outsourced HR Services
Many small business owners cannot afford a designated HR department to manage their HR tasks. Typically, it is handled by the owners, financial position or admin personal. Your clients would have an opportunity for using more services from a trusted business partner rather than just getting it done the best they can internally. You could expand your business with HR services for several clients, such as with custom HR software for accounting firms.
Increase Revenue and a Customer Base for Accounting Firms with HR Services
The professional business relationship between an accountant and a client is an important motivational factor for encouraging a client to use more services from the accountant. You would have an opportunity for increasing the revenue for your accounting firm while you were protecting your client's business with high-quality HR services. Your client and his or her employees could enjoy an improved social environment at the business, such as a plumbing company.

Should Accountants Offer HR Services for Small Business Owners?
There is an important business advantage for accountants who offer several services. Many new clients could choose to use your services instead of contacting one of your competitors. The HR services are an important competitive advantage for accountants who could experience financial stability with more clients. You could have an opportunity for retiring from your accounting firm instead of being forced to find a new job if you offer more services to protect your business.
Choose the Appropriate HR Software Company for Your HR Services
You can conveniently provide HR services if you carefully make a decision about forming a partnership with an HR software company. The company should have services that will complement the brand image of your accounting firm. Your decision about choosing an HR software company will also affect the services for your clients, such as convenient services for technical support for the software.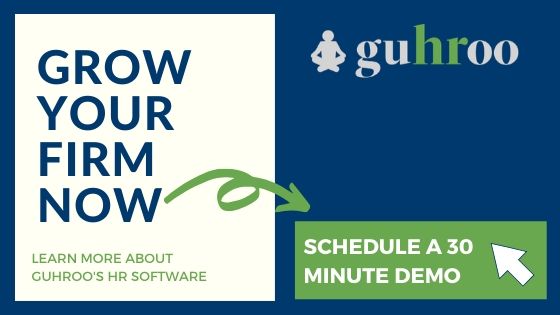 Should Accountants Offer HR Services with Software for Clients?
The opportunity for you to provide a white-label solution for HR services is an important factor for your decision about providing those services. The HR software can simplify your tasks while you are helping your client. Many accountants envision some improvements for a business while completing or auditing the financial statements. You could choose some HR software and then help your clients with those suggestions that you had been considering while you had been providing the other services.
Solutions from Accountants for HR Services for the Employee Onboarding Process
The decisions about improving the employee onboarding process should include important decisions about organizing the information. New employees want to quickly be given some information about the benefits and perks from a company. You could present the information in an organized format, such as with employee onboarding software. The employees would be reassured about his or her decision about taking the job. Your clients would depend on you for helping to improve the quality of the services for employees.
Solutions from Accountants for HR Services for Labor Hours
Your services could include some help for organizing the procedures for the timekeeping process. With some software, the employees could easily sign in and out from an online timesheet. You could bypass the problems from paperwork and could immediately begin to process the payroll on a daily basis, which would help to control problems from overtime. Some clients are not aware of huge payroll expenses until after the employees have been paid each week.
Benefits of Fractional HR Support Services
The services for fractional HR support should be used to help your clients, such as with decisions about employee perks and overtime. The perks can improve the level of job satisfaction, which could cause an increase in productivity. Your clients would have fewer problems with a lower employee turnover rate. The overtime could be an important investment for a client who must quickly solve a problem for his or her customer. The fractional HR support services can provide cost-efficient procedures for clients.

Custom HR Services from Accountants
With some help with HR services, your clients could continue to compete in the business markets. You could help to prevent problems from monopoly niches. If there are several competitors in the business markets, then there would be strong economic forces for improving the quality and for lowering the prices for those services. With your custom services, you could protect your clients who may simply need to have some help while he or she is trying to improve the efforts for sales and marketing techniques.
Solutions from Accountants for HR Services
You can use white-label solutions for HR services to protect your share of the business markets for your accounting firm. Each of your clients will have unique requirements for using your services. If you thoroughly discuss your services with a client, then you could decide which services are most appropriate for that client. With some custom HR software for accounting firms, you could connect with your clients to efficiently help those clients to have more time for other obligations.
Protect Your Clients With HR Services
The decision for providing HR services should be based on your intentions for expanding your business and also for helping your clients. You should plan for enough time for the services. Your clients will want to discuss business decisions with you. The HR services from accountants are important options for clients who want to control costs while improving his or her HR department.
Grow your firm with Guhroo. The advanced white-label HR software that is backed by support for both you and your clients.