SOLVING YOUR 8 BIGGEST HIRING CHALLENGES
Any of these sound familiar?
If this sounds familiar, don't worry – you're not alone.
Our sole purpose is to help you focus on your business while we worry about hiring.
THE CANDIDATES YOU WANT AREN'T APPLYING ONLINE

SCREENING AND REVIEWING RESUMES TAKES A LONG TIME

EMPLOYEE TURNOVER IS VERY EXPENSIVE AND THERE ARE NO GUARANTEES ON NEW HIRES

YOU DON'T HAVE A CLEAR PICTURE OF WHAT THE "RIGHT FIT" IS

YOU NEED SOMEONE IN THE JOB ASAP, BUT WANT TO BE THOROUGH

YOU ARE WORRIED ABOUT ALL OF THE RISKS THAT COME WITH A NEW HIRE

YOU DON'T HAVE A DEFINED PROCESS FOR HOW TO RECRUIT AND ONBOARD TOP TALENT
HOW IT WORKS
Qualified candidates delivered to your door.
Choose Solution: You can choose to hire someone directly through contingent recruiting or "try before you buy" with a contract-to-hire placement. Either way, you don't pay until we find the person you want.

Employee Persona: Your dedicated hiring concierge will work with you to create an employee persona that helps us find the exact fit for your role and unique culture.

Recruiting Human Resources Recruiting: We recruit top talent based on your unique needs. We use our network of specialists to find passive candidates that aren't applying to your online postings.

Screening and Interviewing: Our team screens people based on your unique needs so we can send you only the "cream of the crop". You will save tons of time and resources.

Selection and Onboarding: You select the candidate that you want to join your team and we help you onboard them. For contract hires we handle all payroll, new hire documents, insurance, and liability!

Quality Assurance: If the person you select, turns out not to be the right fit, don't worry. You have a risk free trial. If the candidate is not right, we will replace them. Free of charge.
I have worked with guHRoo (formerly ERG) for almost 3 years and they have been very responsive as well as diligent in taking care of our payroll and HR needs. I would highly recommend them!
The team are responsive and engaged as the payroll and HR support team for our company.
I have trusted guHRoo (formerly ERG) with my business for over 3 plus years and have been very pleased. Our previous big company had issue after issue that they would then charge us to fix their problems. They are always quick to respond, willing to get the job done right how you want it and as quickly as possible. We were lucky to find guHRoo (formerly ERG)!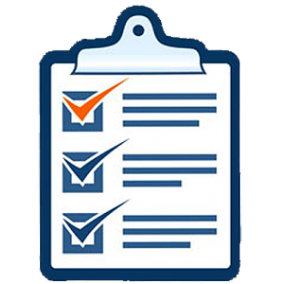 Ready to become an HR Hero?
Schedule a call by messaging us.

We'll implement it for you!