HOW guHRoo (formerly ERG) DENTIST PAYROLL SERVICES AND HR OUTSOURCING HELPS
YOU FOCUS ON GROWING YOUR DENTAL PRACTICE:
[gravityform id=8 title=false description=false ajax=true tabindex=49]
What does it mean to partner with guHRoo (formerly ERG)?
Less time on administrative tasks, less time worrying,
more time focused on your practice. Simple.
GROW YOUR DENTAL PRACTICE.
It is time to stop worrying about payroll and HR compliance. By partnering with guHRoo (formerly ERG), you will gain a partner that provides dentist payroll service and HR outsourcing for dentists that knows your industry and unique needs. We will provide you with everything you need to be successful.
What are others saying?
I have worked with guHRoo (formerly ERG) for almost 3 years and they have been very responsive as well as diligent in taking care of our payroll and HR needs. I would highly recommend them!
The team are responsive and engaged as the payroll and HR support team for our company.
I have trusted guHRoo (formerly ERG) with my business for over 3 plus years and have been very pleased. Our previous big company had issue after issue that they would then charge us to fix their problems. They are always quick to respond, willing to get the job done right how you want it and as quickly as possible. We were lucky to find guHRoo (formerly ERG)!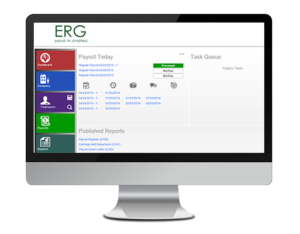 Ready to become an HR Hero?
Schedule a call by messaging us.

We'll implement it for you!