Finding top talent in today's competitive market is a challenge. Unemployment rates are very low, and people have their choice of where they want to take their talents. After a long and arduous recruitment, the last thing you want to do is turn that person over six months later.
You must make your company attractive for candidates to apply, find top-tier talent, and hire the most qualified individuals. However, this is just the first step to creating a strong work force.
A recent Gallup report shows 55 percent of employees and managers are currently considering new employers. High employee turnover can cost you a lot and ultimately lead to the failure of your business. Leverage these three employee retention techniques to create a reliable, strong workforce.
Create an Effective Onboarding Program
Every new employee has an expectation to be able to settle down as soon as possible and begin working. You have a part to play to ensure your new employees don't lose steam. You need to set them up for success from the first day of work and beyond.
Remember first impressions actually matter.
Although the new hires have been exposed to your company during the interview process, their own experience on their first few days or weeks of work can leave a lasting impression. Orientation is not a stand-alone event, but a part of an onboarding program of mentoring, interactive meetings, skills trainings, and more.
The onboarding process should help ensure your employees have a positive experience, especially during the first few days of work. Develop a process for new team members to learn about their responsibilities,, company culture, and how everyone can contribute to success. If you're interested in learning more about employee onboarding, check out our video on 9 Employee Onboarding Mistakes You're Probably Making.
Develop Mentorship Programs
You also need to develop mentorship programs. Pair each new employee with an experienced, tenured employee to act as their mentor. New hires can use this opportunity to learn the ropes from these veteran teammates. Encourage your new employees, on the other hand, to help the company by offering fresh viewpoints to experienced staff. You can't discount the value of outside perspective.
Don't forget the main role of your mentors is to guide the newcomers and welcome them into the company culture. For that reason, the mentor should not be their direct supervisor. When you set up a healthy mentor-mentee relationship, your company benefits from new ideas. The new employees also get to appreciate your objectives and work culture, all of which are critical to your company's success.
Offer Competitive Rewards
It is becoming more and more important for people to believe they are working for something greater than themselves. People want to know how they can create not just a better workplace, but a better society with their work.
For this reason, if you don't give your employees a purpose and clear vision, you won't be able to retain them. However, don't think they will work without a competitive wage simply because they have an opportunity to fulfill their career purposes.
Go beyond good salaries and health insurance to make a great impact in a competitive labor market. Here are a few ideas on how you can offer competitive rewards:
Paid Time Off
Retirement Plans
Bonuses
Recognition and Rewards
Student Loan Reimbursement Programs
Read more unique ideas on how to compensate beyond salary from the executives of businesses voted "Best Place to Work" in North and South Carolina.
Since everyone wants to feel appreciated for their role in your organization, put emphasis on creating comprehensive recognition and rewards systems. Make it a habit to appreciate your employees whenever they go the extra mile. Whether you do it with a gift card, an extra day off, or a sincere email, the idea is to show your employees you appreciate them and understand how their contribution affects your company. Set up rewards systems that incentivize great ideas and great performance.
You should also understand the effect of work-life balance on employee retention. Other than being a feature most employees cherish, it offers real health benefits. Burnout is real, and work-life balance is the best remedy for it. Your employees want to know you understand the significance of a healthy work-life balance. Decrease the risk of poor staff retention by encouraging employees to occasionally take vacation time or give them an extra day off.
Keep Lines of Communication Open
It's one thing to have an open-door policy and quite another actually keep the lines of communication open. Create an environment that makes your staff feel they can come to you with new ideas, raise questions, or suggest improvements. You can create such an environment by avoiding surprises.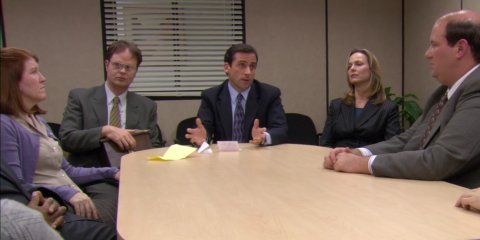 Whenever you want to have a more formal "1:1" meeting, plan the meeting at a mutually convenient time. Explain what you intend to talk about in advance. This shows you respect  your team members and can go a long way in increasing your staff retention rate.
During the meeting, ensure you are clear and offer easy-to-understand examples. Remember your ultimate goal is to motivate your staff to improve their performance. Be clear on what you want to improve and the reason, but make it a conversation, not a lecture.
Effective communication involves two parties; if you do the talking and leave your audience to do the listening, you will not improve your employee retention. Provide your team member an opportunity to either respond or ask questions when you raise an issue. This way, your employees will feel more comfortable engaging with you, and this may make them more inclined to make a change for the better even if they don't fully agree with you. Schedule follow-up meetings but ensure you give them an adequate amount of time to make the required changes.
Remember to stay current on the changes in the market and make updates to your recognition and compensation programs when applicable. What works today, might not work tomorrow. Your employees and the market are changing. Assess your employee retention strategies at least annually with the purpose of improvement. This will help you keep staff morale high and turnover rate low to guarantee your company's success.